Just because they're celebrities doesn't mean their weddings have to come with all the bells and whistles.
In fact, plenty of Hollywood's biggest couples have taken the low-key route when it came time to say "I Do."
As Gossip Girls star Penn Badgley surprised fans by subtly marrying Domino Kirke in a Brooklyn courthouse on a Monday no less, the new Mr. and Mrs. added themselves to a growing list of famous pairs who escaped the wedding spectacle typically expected of Hollywood's rich and famous.
From quiet civil ceremonies to Las Vegas elopements, these fellow stars vowed until death do they part in similar no-frills fashion.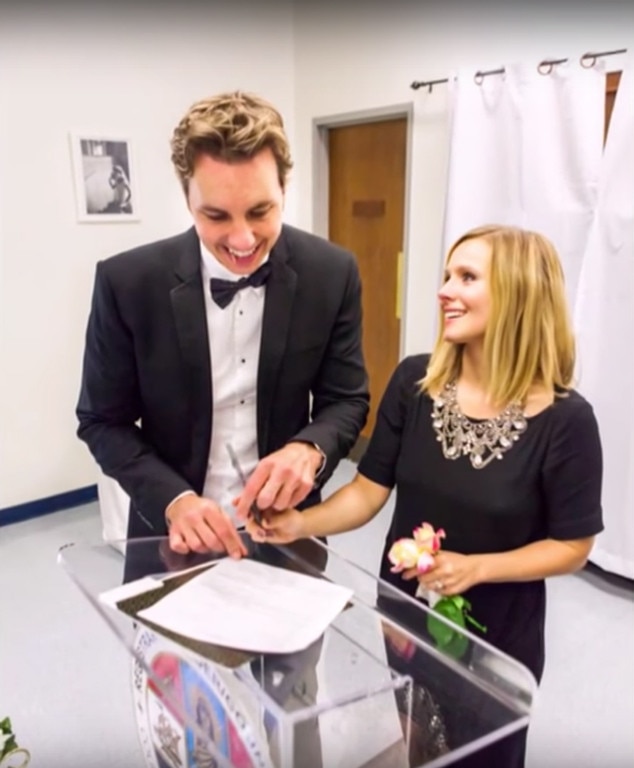 YouTube
When Kristen Bell and Dax Shepardpromised themselves to each other in 2013, they did so in "a quiet room in the Beverly Hills courthouse."The entire ordeal cost the couple $142.

"it was still one of the best days of my life," Bell said on CBS This Morning.